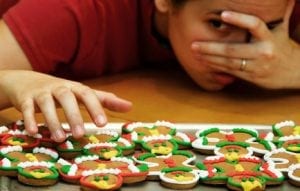 She came into my office mad at her doctor because he was cruel, but deep down she was more disappointed in herself. She was 40 years old and weighed 93 pounds more than she should. "You are obese," That is what her doctor told her bluntly.
How did she get there?
Her answer: 12 diets and $10,000 paying for the latest supplements. In fact she averaged 8 pounds gained for every diet she successfully completed.
Maybe the story sounds familiar. You go on a diet, lose 10 lbs, and then gain 15 pounds back within a six months of stopping the diet?
"Fad diets" are everywhere and have been for years, but do they really work? Studies have shown that not only are these diets ineffective, they might actually be dangerous for your health.
Once or twice a year the paper touts a new 'magic diet formula' that will make you lose ten pounds in a month, or maybe even a week. "After all, Jessica Simpson did it and she looks great," the girls at work claim.
"Eat this, but don't eat that and the pounds will just melt away from your body," the diet boldly announces.
The diets seem simple, even logical, at least on paper. So, why exactly don't these diets work?
Often, an anorexic would feel deprived if she followed the diet to the T for six months.
Most diets are simply unsustainable in the long run. In fact, as I coach my clients to make lifestyle changes, the number one question I teach them to ask of every change they make in their eating plan is this: can you maintain this change for the next five to ten years?
"If not, don't start," I say. "If you can only do it short-term, then you will likely gain weight in the long run."
Most people go on these diets to lose the weight, but after the diet is over they go right back to their unhealthy eating habits. You know the rest of the story.
The dangerous aspect of these fad diets is that many of them require dieters to starve or limit themselves so severely that after weeks of deprivation, the would be dieters have the tendency to start binge eating.
The most common response to binging is to start the deprivation cycle again. This cycle of deprivation and binge eating can lead to eating disorders. In fact, studies have shown that people who go on diets are eight times more likely than others to develop eating disorders.
Fad diets also often deprive your body of essential nutrients, vitamins and minerals.
The secret to permanent weight loss is actually very simple, but that doesn't make it easy: eat the right foods in the right amounts and move your body more often.
Hypnosis is the best kept secret for weight loss, in my opinion. Not because it can force you to live an unreasonable diet, because it can't, but hypnosis can teach you to align your conscious and subconscious mind so that you can finally make the long-term lifestyle changes you have always wanted to make.
Those are the changes will help you reclaim your life and your waist.
When the conscious and subconscious are on the same page, what is simple–eating better and moving more–also becomes easy.
++++++++++
For more long-term weight loss tips, contact hypnosis expert William Wood by filling out the handy contact form below. Will teaches people to lose weight with hypnosis in his Ogden, Utah office and over the phone and Skype.
[vCitaContact type=contact width=500 height=450]