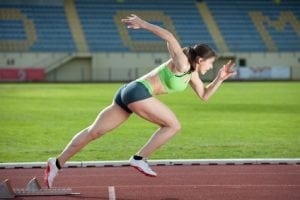 How Quickly Does Hypnosis Work?
When I founded Northern Utah Hypnosis Center I dedicated myself to assisting people like you experience positive transformation and improvement in their lives as quickly as possible.
In terms of how long it takes to change, I am here as much or as little as you need me.
Change takes as long as it takes–and most of the time it happens very quickly.
I specialize in brief change work–which means that it is my goal to get results fast. When many goals exist, of course, we have to focus on one change at a time.
More than twenty times this year, I have helped people achieve a major change in as little as one session.  I've had clients who were so ready to change that the rapid relief seemed almost magical.
Sometimes, your subconscious mind just needs a little nudge and after I help you into hypnosis, it seems I simply have to say "Change NOW!" Shazaam!  Your unconscious mind responds immediately because you are so primed for change.
Other problems are more complex and require more time to solve. Some people need minimal support and reinforcement others need more. It's almost impossible to say before we work together whether you'll release your problem as easily as someone else.
If you contact me, I would be happy to give you an "average" range of sessions based on the nature of your issue. However, every individual is different and each problem is different, so you may not be average! Your change might be much quicker or may take more time. My promise is to help you get the results you want as quickly as we can!
If you have any questions that aren't answered in my Frequently Asked Questions, feel free to Contact me or use the handy form below and I'll contact you as soon as I can!
[vCitaContact type=contact width=500 height=450]
Image © berc – Fotolia.com