What People ARe Saying About William Wood…
Overcoming Trauma: I went through a very traumatic experience 10 months ago. I had never felt a low like that in my life. I knew I wasn't myself but I had no idea how to get ME back. I would have never guessed that the man I met a year prior, for business, would change my life and help me get my power back.
I am very health conscious and do not like to take medicine so I wanted to try to overcome my tragedy with my mind, perseverance and inner-strength. Will taught me how to use my mind through hypnosis and meridian tapping to work through my issue….
My experience with Will has been the hardest but most rewarding journey I have ever been on personally. His various techniques and knowledge are some of the most positive and powerful ways to heal…I had no clue any of this existed…
I have taken classes, learned meridian tapping and done one on one sessions to see what would help "flip" that switch in my head. I believe all of them had a part in getting ME back and a better ME at that!
Thanks Will and staff! Because of all of your efforts I am ME again! Words can't express my thanks! All of you are amazing!
"I can't say enough about Will Wood. He has been extremely helpful in approaching my healing from a different perspective where so many other modalities have failed."
"William Wood, the man behind Northern Utah Hypnosis Center, has one of the biggest hearts I have ever had the privilege of meeting. He creates a space full of compassion allowing people to change. Because of him, I have not only had massive change but have began a new Life journey. So grateful our paths crossed."
"I truly can't say enough great things about Will and his staff! Will has helped not only me but several of my family members and friends. Typical talk therapy has given me minimal relief from my anxieties for the past nearly 30 years. I have found more benefit from seeing Will in a very short period of time than all of those years combined."
"I'm a disabled veteran that served in operation Iraqi freedom and I have been dealing with some extreme anxiety for years now.
I have become a little cynical to most treatments because nothing has seemed to work for me, but everything changed with just one appointment with William Wood.
He helped me zero in on the source of my anxiety and ultimately lifted a lifelong burden off of my shoulders. I can't thank him enough for what he has done for me.."
Best Year In My Marriage And Business: Will has changed my life. I started going to his free seminars about a year ago. I liked them. I went to a private session where he guides you through various ways of overcoming obstacles in how you think about problems. It was ok. I went back and over time he got better and better at helping me. Since then I've had the best year in my business and marriage (besides the honeymoon phase). I developed a fear of flying and started getting anxiety even thinking about it. I volunteered at one of his seminars and have since flown with a very low anxiety level. Up until then I wondered how I could make it to Europe for a trip next year. I'm still a little scared but it's not preventing me from going. He helped me prepare for a big test that I was anxious about (couldn't sleep). I passed it on the first try. I've learned SO MUCH from Will and I recommend hypnosis/his coaching process over therapy. I only wish I'd found him when I was in my 20s instead of in my 40s! It's kind of incredible what's happened since I started going to him.
Stopped Smoking: I came to Will a few weeks ago with a pretty big problem: I LOVED cigarettes, but also wanted desperately to quit them. I had been a smoker for 15 years, and have tried quitting over thirty times. I felt like I was constantly losing my battle with addiction. Will's smoking cessation program was different from my other attempts in that it helped me in a deeply meaningful way. Instead of feeling like I was forced to "give up" smoking, I felt like I was able to get back into the "driver's seat" and reclaim my happiness and health. I am confident that I have dumped my addiction now with minimal discomfort. It's been 13 days since my last cigarette, and I don't miss them. I was given tools to help minimize the anxiety from withdrawal. Will is an amazing coach/ healer, and a joy to be around. He has my highest recommendation and gratitude.
Keep Scrolling To The Bottom of the page To Read
dozens

of Testimonials…
(In the mean time, let me answer some common questions…)
Learn how I can help you lose weight and feel great about your body! Rewire your subconscious mind to change your relationship with food. Click here to learn more…
Do stress and anxieties control your life? Let me teach you how to rewire your subconscious and create emotional peace! Click here to learn more…
Fear gets in the way of doing what you want. Learn to free yourself of fear and rewire your subconscious mind for emotional freedom! Click here to learn more…
Do you need help sleeping better? Learn how hypnosis can help you rewire your mind and body to improve your sleep. Click here to learn more…
Do you want to improve your performance in your business, at your job, or in your favorite sport. Let me help you master your inner game! Click here to learn more…
I want to help you get results…
And I have helped a lot of people before you! When you book an appointment with me, you can rest assured that you are getting the highest quality of experience and training available.
Clients (Groups and individuals)
Hypnosis Sessions Performed
Training Hours Specializing In Hypnotherapy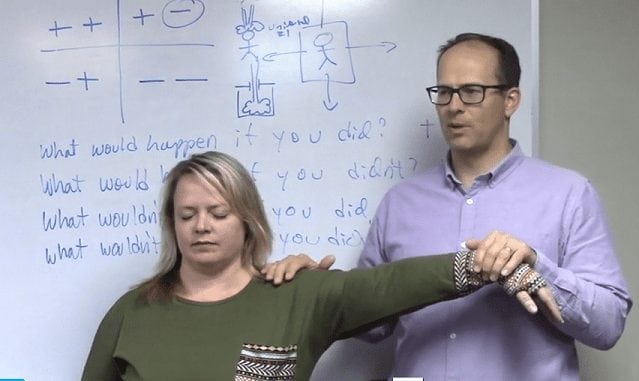 What Sets William Wood apart?
Let me summarize some of the key advantages to working with me: training, experience, results, modern, approach, flexibility and heart.
Training: I am one of the best trained hypnotherapists in the state of Utah. I have literally done more than 10x the training in hypnotherapy than most of the hypnotherapists in the state of Utah. What that means for you is that when you work with me, you will have access to cutting-edge hypnotherapy skills that create results in a way that is tailored to YOU and YOUR situation! Ultimately, it translates into a better experience.
Experience: I have been in practice for more than 10 years now. In that time, I have done more than 12,000 hypnotherapy sessions with clients from all walks of life, with all kinds of goals. I have worked with more than 1,500 people individually and more than 7,000 people in groups. My experience helps me cut to the core of what will help YOU create the results that YOU want. I am also regularly consulted by dozens of hypnotherapists nationwide who run into difficult cases, because I can help get them and their clients unstuck and making progress again. Ultimately working with an experienced hypnotherapist, like me, means you have the best chance of reaching your outcomes quickly.
Results: One of the reasons I like to do a consultation before we work together is to make sure that you have the best chance of getting results before we start doing sessions. Helping someone with hypnosis means more than just knowing how hypnosis works–it also implies a deep understanding of what makes an individual, like you, tick. That means deeply understanding what has you stuck and what solutions will best help you. Because I have thousands of hours of training in hypnotherapy and thousands of hours of experience working with clients, I aim to work with clients who are most likely to respond to the approaches I use. In reality, no-one can help everyone all the time. But by spending a little bit of time making sure there is a good fit between your goals and my approach, we radically improve your ability to get the results you want in a way you feel good about.
Modern Approach: There are different ways to approach hypnotherapy and different approaches to working with clients. I use a modern, client-centered, 3rd-generation, hypnotherapy approach. What does that mean for you? It means, I work with the most modern, cutting-edge, hypnotherapy techniques on the planet. It also means that my sessions are all about YOU and YOUR goals! Ultimately, that translates into experience and results.
Flexibility: My approach is flexible and client centered. That means that I strive to bend and shape my approach to meet your needs and to fit your personality, rather than trying to bend and fit you to fit a technique that may or may not be right for you. That means that I pay attention to you and to your experience and adapt to you. Ultimately, that translates into better results and a process that fits you and your needs uniquely.
Heart: I love people. Genuinely. And I love what I do. While your current difficulties or future goals are unique, I know what it is like to struggle and I know what it is like to pursue and achieve change. I also know what it is like to set and achieve a goal. Ultimately, it is my heart that helps me help YOU!
When you are ready to get some help, the next step is to schedule a 15-20 minute consultation to make sure that there is a good fit and that I can help you.
Click the button below to take the next step!
Or if you would like, you can also call or text my assistant, Vicki, to set up a time to chat: Vicki 801-698-0752
What Should I Expect During A Session?
I believe that the best path to success during your hypnotherapy session is to tailor my approach to YOU and YOUR needs.
Most hypnotherapists do simply do not have adequate training or sufficient experience to be able to adapt their hypnotic technique to YOU.
I have invested thousands of hours in the most advanced hypnotherapy training available to hone my hypnotic skills so that you get exactly what you need during your sessions: that means I use the exact skills and approaches that respond to your unique needs!
When you book an appointment with me, your session usually lasts last one clinical hour, which is 45-50 minutes. I am very efficient and my goal is to help you create powerful, lasting changes, in the shortest amount of time possible, which varies from client to client.
We start off each of your sessions setting a goal or an outcome for that session.
Based on your goal for the session, we use a blend of techniques and approaches to create the maximum results during your session.
Usually, during the first few sessions, I will be teaching you hypnotic skills and techniques to put you back in the driver's seat for your mind, and ultimately helps you take your life back and reach your goals.
The cool thing about learning a skill is that you now have the ability to rewire your brain, over and over again, for the rest of your life, as you continue to apply the skills you learn.
When I teach you a new skill, we often create an audio recording of your new skill, so that you can turn one session into dozens or hundreds of sessions, as you listen to your audio over and over again at home, which allows you to continue to deepen the rewiring of your subconscious mind.
My approach empowers you!
Depending on the type of technique you need, you might be sitting in a comfortable reclining chair, with your eyes closed, as you enjoy the comfortable bliss of hypnosis and create deep and meaningful trances desigened to better your life and help you reach your outcomes.
Depending on the approach you best respond to, you might have your eyes open and we may be applying cutting-edge conversational hypnosis techniques, as I teach you to rewire your subconscious mind as you stand up or even sit down in a traditional office chair.
What we do, really depends on you, your preferences, and how you respond best to modern, cutting-edge hypnotherapy!
If you have more questions about what your sessions will be like, I recommend you schedule a consultation with me. If you live nearby, we can talk for 15 or 20 minutes in my Ogden, Utah, office. If you live farther away, you can schedule a short consultation over the phone, Skype or Zoom.
To schedule your consultation:
You can call or text my assistant Vicki, at 1-801-698-0752 (Cell).
If you prefer you can email us at

[email protected]

Or click the button below the pictures to schedule online!
My goal is to help you reach your personal goals. Most of my business comes by referral from satisfied customers, just like you, so it is important to me that I deliver the highest quality services with tools that create results.
When you book a session with me I will go the extra mile to help you create the changes you want as fast as I can. To do that, I will focus on three primary tool boxes:
Modern 3rd generation hypnotherapy (Cutting edge hypnosis)
Neurolinguistics (conversational hypnosis)
Meridian Tapping (to de-hypnotize you from your past beliefs and limitations).
How often do I use each tool in a session?
That depends on you because I believe in adapting my tools to fit your needs.
Here are some questions we might consider together.
Are we working on releasing old programming that no longer serves you or are we helping you to create powerful new subconscious programs?
What tool is working the fastest for you?
What do you like your session to look like?
Here is an estimated breakdown of how often I use each of these three tool boxes with my clients during one of their sessions.
Business and Personal Goals: William Wood is amazing. Will helped coach me through some recurring business that helped me turn a corner and continue to progress in my profession, as well as my personal life regarding finances and goals. Additionally, while suffering through some severe health issues, Will helped me with my mindset and gave me some amazing tools to help me cope with pain and begin the healing process pre- and post- surgery. I am 100% pain free today and I credit Will with helping me find the tools I needed. Finally, as an experiment, he asked me if there was a habit I would like to kick and we worked it out in one short 15 minute session — I haven't had a soda for more than two years and have zero desire to have one. Thank you, Will! –Lee M.
Passion: Passion combined with knowledge. Will is AMAZING! –Burke C.
Has Helped Me Help Others: Will is a wonderful healer, a mentor and a great person. He is a real wizard and he keeps it real! He has helped me a lot and he is helping me help other people too. Very glad to be working with him. –Elena I.
Gets To The Root Quickly: Will is an amazing teacher/practitioner! He is great at getting to the root of your problem and resolving it with patience, kindness and understanding. –Penni P.
Overcoming Anxiety: Will's guided relaxation and imagery helped me with anxiety issues. He is very skilled in his use of language and his ability to assist in creating effective change. He's very genuine, caring, and draws from a depth of skills to personalize your treatment. I highly recommend him! –Janet L.
A Former Skeptic: Being an engineer I am inherently skeptical about many things, including hypnotherapy. Even after my first visit with Will I could tell that I had just learned something very beneficial with HUGE potential. He keeps things simple and practical and figures out what works for you. Will has helped me with chronic pain and depression issues simply by changing the way I think. He has taught me meditation and visualization techniques that help me in all other aspects of my life. After helping me Will taught my wife hypno-birthing techniques and she was able to have our second child without any pain medication. If watching a woman behave completely relaxed during child birth does not make you believe in the power of the mind.. I don't know what will. I am very grateful to Will for helping me. He is not only a great practitioner but a great human being. –Dustin H.
Tearing Down Emotional Walls: Emotional health is hard to deal with. People say, "Get over it, and it's all in your head!" It's not that simple. Those words don't magically fix everything. They just make it harder because I should be able to just fix it, but I can't. I don't believe in hypnosis but i do believe in science. Learning about how the brain works has helped me break down the 6 foot cement walls that completely surrounded me. William Wood gave me the insight to understand how to tear those walls down physically and bring back the be me that I always wanted to be but didn't know how to access. (My walls seemed to be stronger than Ft. Knox!) His expertise it able to help people through their trials and become better for them. If you are broken, and cant find your way through the emotional wave of chaos, call William, he has the tools to help you through. –Kristina S.
So Positive: Love the way he helps people so positive all the time, just amazing… –Marie A.
Changed My Life: All I can say is, Will saved my life! I was pretty depressed and anxious and Will was able to give me techniques that helped with that. I have been going to him for a year. I don't know where I would be without his help. I still have work to do, but I wouldn't go to anyone else, Will knows what he's talking about and he's very passionate about it. He truly wants to help people, that's why he does free classes! Come to one of his classes, what can it hurt, it's Free!!! –Kathy N.

I Achieved My Goals: Will's Techniques, Uplifting Energy, and Passion for helping people have helped me a great deal, it has allowed me to remove the mental blocks that were preventing me from achieving my personal and business goals in life. Thank You, Will for your dedication and love for humanity and for all you do. –Josh C.
Overcoming Personal Blocks: Will is very brilliant in many areas! He is a true healer and mentor and I have learned so much from him to help me move past blocks in my life! –Nicole H.

Crush Your Goals: William Wood is amazing! I have had multiple sessions with him, and I have made so much progress in my goals since I began seeing him. He is very easy to talk to, trustworthy, and is VERY skilled at hypnosis and other tools to help you crush your goals, improve your life, and heal even the deepest emotional scars. I very highly recommend him to everyone! –Joshua B.
Overcoming Terrible Memories: I can truly say that Will has given me the tools to change my life. I have overcome traumas and things I never imaged overcoming, I just thought they would always be there. Every time I see him I feel lighter and more positive. His assistant Vicki is amazing and always so helpful. I'm so glad we found Will and Vicki! –Erin A.
Personal Breakthroughs During A Class: I have been blessed to go to 3 of Will's wonderful classes. Self hypnosis, Into the Divine and Life Compass. These classes alone have truly changed my life. Imagine what a few hours one on one could do with such a talented hypnotist like Will…If you're on the fence about trying hypnosis for any number of things, I would highly recommend you take that leap of faith and see what Will is capable of. It will blow you away! –Nicolee H.
Stopped Smoking After 50+ Years: "Mr. Wood's hypnosis was very helpful in curbing the desire to smoke. He helped me relax and made quitting smoking very easy and simple." –Doug Jones, age 71, smoked 1 pack a day for 50+ years, smoke free for more than five years as of this post
Stopped Smoking and Changed My Life: I have learned so much about myself with Will. I have never been in hypnosis before and the experience has been unbelievable. I have now been 32 days a non smoker. He has changed my life not only with smoking, but my self image of myself. I'm now trying to help my mom be smoke free and visit Will. Thank you for changing my life. –Melissa O.
Relationships and Sleeping Better: My experience with hypnosis was a good and effective one. I went to see Will for family relationship issues. I had a couple sessions and the results were wonderful. I learned to look at situations in a more constructive and healthy way, therefore allowing me to put them in perspective. I also had trouble sleeping, though not the original reason I went to see Will, it came up during one of our sessions. I go to bed about 10 and though I do not have a hard time getting to sleep, I have a hard time staying asleep. I would start waking anywhere from 3-5. Trying to go back to sleep was very frustrating, sometimes up for 2 or more hours. Through hypnosis, Will helped me discover what was causing me to wake from 3-5. He also shared skills to help me get back to sleep. Several months later, I'm still enjoying the ability to fall back asleep quickly. Even more fabulous is, those nights of waking are not as frequent. I have also used the techniques he shared with me in other areas of my life, which I feel has given me emotional freedom. Will is a compassionate, experienced and humorous hypnotherapist and I have and will continue to recommend him to friends and family. –C. Morris
Sleeping Better: Before seeing William Wood I hadn't slept well in almost two years. My three visits have been very positive. William has helped me with my sleeping issues. I learned how to let things go. I am sleeping now! I am dreaming more and have noticed colors in my dreams. I feel fixed. –Kris Magnusson
Losing Weight Before and After Hypnosis: After being diagnosed with diabetes earlier this year I began eliminating sugar from my diet and trying to lose weight. On the 25th of March I weighed 245. By the 22nd of July I weighed 237.5. ( A loss of 7.5 pounds in 4 Months) I went to see a hypnotherapist, William Wood, at the end of July A month later I weighed 231 on the 26th of Aug. (A loss of 6.5 pounds in one month) Hypnosis affects the subconscious mind and helps eliminate the faulty programming that is keeping people from achieving their conscious desires. Once the subconscious mind has the new program it runs with it. I believe that finding the Joel Fuhrman PBS show and reading his book is a part of the subconscious programming leading me to achieve the new goal. On the 30th of Sept I weighed 222 a loss of 9 pounds in one month. So before hypnosis a loss of 7.5 pounds in 4 months After hypnosis a loss of 15.5 pounds in 2 months. (Over twice the loss in half the time : ) —J.G.
Compassion and Results: "William Wood, the man behind Northern Utah Hypnosis Center, has one of the biggest hearts I have ever had the privilege of meeting. He creates a space full of compassion allowing people to change. Because of him, I have not only had massive change but have began a new Life journey. So grateful our paths crossed."
–Christos Sofianopoulis
Overcoming Sleep Challenges: Since our visit with you I have conscientiously worked with the audio materials you provided in an effort to overcome the sleep challenges that have been so debilitating in the past. I have also experimented with a regimen of essential oils. Gradually but steadily there has been an improvement until I have finally been able to discontinue the use of sleeping pills*. This is incredibly gratifying, after suffering the side effects of sleep medication for almost a decade. I want to sincerely thank you for your honest approach to my limited abilities to respond to hypnotherapy and for your obvious concern for my welfare. I wish you success in your professional endeavors. –CR *No medication advice was offered, as William Wood is not a licensed medical doctor. All decisions to start, stop or continue medication should be made under the care of a licensed physician.
I Learned To Release My Anxiety: I have to first preface this with the fact that: I am a huge skeptic. I believe in alternative medicine and therapies, and I've done acupuncture and chiropractic and non-conventional therapies, but I always go in with the idea of, "they're going to have to PROVE this to me" AND it took years for me to even give any of that a chance! It's just how I am. Also, you have to realize that anytime I have gotten to the point of seeking any alternative therapies or modalities, I've been at the point of desperation, such was also the case of me seeking out Will and hypnotherapy. I actually had dismissed hypnotherapy many years ago because I heard that no one can "hypnotize you" (which is true) However, one afternoon I got an email from some internet marketing guru who swore he could hypnotize me into a millionaire. Obviously, that seemed like a ridiculous claim, but it did strike a chord with me, that somehow I kept blocking success in my life and maybe hypnotherapy could help. I had recently had my house foreclosed on, my husband filed bankruptcy and we moved in with a friend and got on food stamps. Honestly, I couldn't afford Will, but I just made it happen. He taught me, before ANY actual hypnosis session a few methods for me to release some anxiety I was feeling about particular subjects. These were things, that when I thought about, would have a huge physical response from me (knots in my stomach, lump in my throat, etc.) I told Will that I was feeling stuck and that every time I would have some success, I couldn't hang on to it. I also had been dealing with an eating disorder for over 15 years. I won't go into all the detail, but literally after our first session I was able to TALK about my eating disorder and face things (I was so stuck and anxious before, there was no way I would tell people, let alone talk about it without crying) I won't say its been 100% perfect, but I went from having obsessive compulsive thoughts, to having 90% of those things gone… and when they come up, I now have tools to deal with them. I think hypnotherapy can work if you do the work and go with the process. There has been a huge shift in my brain that I can only attribute to my sessions with Will. I am forever grateful and would highly recommend him to anyone who asks!–D.J.
Fear of the dentist: I was suffering from a paralyzing fear of having my mouth numb while receiving dental work, and was looking for a solution to make procedures less traumatic. Before working with Northern Utah Hypnosis Center, I would sob hysterically through the procedure and would continue crying for hours afterwards until the numbing had worn off. Northern Utah Hypnosis Center is a friendly and relaxed environment and was genuinely dedicated to helping me overcome my fear. The sessions were very effective and I could feel my fear decrease after only one appointment. I attended three sessions before my dental appointment and the change was astounding. The calm I felt before my dental appointment was a stark contrast to the crippling anxiety I had experienced before previous appointments. While I did shed a few tears at the initial numbing, the intensity and the duration of the crying had decreased dramatically. I was also able to quickly calm myself (which would have been an impossibility before) and remain calm throughout the remainder of, and after, the appointment. I never thought I would be able to beat my anxiety about numbing; now I can sit through a procedure without sobbing and remain relatively calm. I would recommend Northern Utah Hypnosis Center to anyone who wishes to overcome any fear. –KR
Fear of being trapped: Will wood has taken the time and made the effort it takes to gain a high level of proficiency in several rapid change modalities, including hypnosis, meridian tapping and neuro linguistic programming. I whole heartedly recommend you see him! Using NLP and meridian tapping techniques, he helped me find the relief I desperately needed from a lifelong, intense fear of being trapped–so much fear that sometimes it would feel like the sheets of my bed were grabbing me and pinning me down at night, which would cause my heart to race, and ruin my sleep at night. I haven't had these symptoms for months now. Fantastic!!! –Craig
Continuing Change "I was really impressed with Will and his ability to help me. I was able to make some significant changes in my life with his assistance. He also provided a method for me to continue to make positive changes and a greater motivation to achieve my goals. Thanks Will!!" –JG
The Core of the Matter: I was impressed with Will Wood's confidence and actual ability to drill to the core of the matter and know exactly how to work with my issue quickly and effectively. -I. Jensen
Gaining Control of My Life: I needed to gain control of my life and William Wood led my mind's eye back to the path it had been diverted from for too many years. I would recommend visiting William's office to anyone who is battling with themselves over any thing, large or small. Weather you need to establish self motivation or tackle behavioral barriers, William will walk you through what your mind's eye needs. His techniques, method and level of professionalism put me directly at ease and allowed for the hypnosis to truly sink in and do it's work. Hypnosis with William is not about self control or self discipline. All of these self destructive barriers are bypassed with Mr. Wood's various approaches. Again, I would (and have) recommended Mr. Wood to ANYONE who has any level of self improvement that they are finally ready to embrace. And, William…thank you for reminding me who and what I am, which is great! If there was a way to show my immense gratitude, it would be in place. There are no words or actions that can reflect my gratitude for your time and talents. –Rachel
Fingernail Biting Habit: Last year my son (age 15) mentioned to me that he would like to quit biting his fingernails. He said his fingers really bothered him when he played the violin because of this habit. I happened to mention this to our good friend Will Wood and he said he could help him with it and it would probably only take 15 minutes or so. Well, we pulled up a chair and Will got started. It really only took that one session and then Will emailed our son a followup MP3 recording to listen to. We bought our son his own pair of nail clippers and since that session almost one year ago he's been happily clipping his nails himself and can now play his violin pain free! CLH
Needle Fear: I used to be so terrified of needles that I would get queasy and almost faint when I saw a needle or watched someone get a shot. I worked with Will three different times, each time for about five minutes. Will mostly had me do some easy visualization techniques during two sessions and a little bit of meridian tapping during one session. I just watched my sister get a shot and the fear seems to be gone. –K.T.
Seasonal Allergies: Will Wood is an incredible hypnotherapist who has demonstrated high professionalism and strong compassion. I had suffered from pollen allergy for 9 years, shortly after I moved to New York City from China. I tried traditional allergy treatment, antihistamine medicine, and acupuncture, but all failed in the end. I had two sessions with Will, and I no longer need to take allergy pills during spring season in New York. I was skeptical of the method in the beginning, but Will offered a 15-minute free consultation session to answer all my questions/doubts. He was frank and upfront with me about the probability of success in hypnotherapy, and even followed up with a free 20 minute session to enhance the result. I learned that the hypnosis that I go through is very light, and I got to stay conscious throughout the session, which had calmed my fear and achieved great result. Thank you Will. -YL, NYC, NY
Stop Smoking: I had unsuccessfully been trying to quit smoking for months before trying hypnosis with Will. Combining practical self-management tools to fight cravings along with hypnosis sessions finally gave me the strength to quit. -Austin
Destructive Behaviors: I was shocked how well Hypnosis worked for me. Will made me quickly feel comfortable and at ease. The process was very empowering and relaxing. He helped me overcome destructive behaviors that I've had for over 10 years in just a few sessions. I was happy to learn tools that I could use on my own to take control of myself and of my life. I would gladly and strongly recommend William Wood for anyone who is looking for help. It truly has changed my life for the better. – Alan S
Relationships and Eating Problems: In 2010, I was fortunate enough to meet and start working with William Wood. I had issues with the relationship with my mother. For years I'd been looking for a way to move out, but couldn't find a way to do it. She is a capable human who chooses not to take care of her self on the physical plane. Also, I had developed a severe binge eating problem due to a nasty breakup that had resurfaced some pretty harsh abandonment issues that were developed earlier in my life. There was also an unhealthy attraction to a male who was not involved in my then romantic relationship. After a single session with William I was able to regain control of my feelings for the unhealthy attraction. After two sessions with William I was able to move out of my mom's place and she magically had enough money to fend for herself. After three sessions I was able to dramatically see my cravings and out of control eating habits balance out. Since then I have naturally and pretty effortlessly achieved my goal weight and I am very grateful for it. Honestly I am very grateful for all the changes that took place and for how very fast the results came. Yesterday was the first time I have seen William since he helped me through those initial problems almost two years ago. This time I am in for time and money management. After this first session I am thrilled to say that already I am re-prioritizing my interests and what they mean to me. I know in just a few more sessions I will be set and will get to enjoy all the new changes that will take place in my world until the next time. – Brooke S.
Stop Smoking: After repeated attempts to quit smoking, I had resigned myself to the fact that quitting was impossible, at least for me. I had quit so many times I had become an "expert" at it. I was motivated to quit, but lacked the tools to do so. This is where hypnosis came in… Will gave me those tools, showed me how to use them, and a support system to make it happen. My biggest question was "how does hypnosis work" as I had no experience with it, and wasn't even sure if it would work, but figured I had nothing to lose, and everything to gain. You must be committed to the idea of being smoke free. That's all it took to make it work. I can breathe, which allows me to exercise, which keeps my weight at a healthy level, which lowers my blood pressure and so on. Being smoke free is the first step to breaking the addiction chain, and achieving other health goals. And deciding to look into hypnotherapy was the first step to getting started. Will Wood was committed to my success. Checking in with me, and vice versa until I was smoke free. – M. Riter
Business: "I have been to William for business coaching as he did a great job helping me accomplish my goals. I have also had my son see William for allergies, William did a great job here as well. Very good service!" –B.H.
Allergies: "I went to Will with a problem of seasonal allergies. I wasn't quiet sure what I was allergic to, but came up with pollen and pet dander. Will was able to work with me and the results was amazing! I normally carry a Kleenex in my pocket, but after Will worked with me I am happy to say that I'm Kleenex free!" –C.H.
Stress Management: "I started seeing William Wood about a year ago for Stress Management…. not only have I seen and felt a great transformation in myself in how I manage stress as a business owner, wife and mother of three beautiful children. I have also seen great deal of success as he has worked with my family as well. William is one of the most genuine people I know and appreciate the gifts he has given me and my family… Thank you! William" –N.P.
Help For The Whole Family: "William has treated my wife and I as well as our 9 year old son. He is a fantastic healer and a professional at his trade of Hypnotherapist / Hypnosis. We were all treated with respect and the price was reasonable. We have referred several clients to William and hope that thy can be assisted with their needs. Thanks you William!" G.D.
Stop Smoking – Chewing Tobacco: "I would highly recommend Will to anyone who is ready and willing to quit tobacco. I met with Will to help me quit chewing tobacco. I chewed/dipped for over 20 years… since I was a teenager. I always desired to quit – but had been unsuccessful in all my previous attempts. Every time I previously quit or wanted to quit, I felt apprehension and anxiety about the discomfort and cravings that come during the quitting process. I was initially very skeptical about how helpful hypnosis and hypnotherapy would be for me. Will was very patient with all of my questions and concerns. He was very open and honest in his answers, and he took considerable time to address my concerns and ensured I understood the process and what to expect even before we even started. The cravings I experienced in the first week of quitting were significantly lower in frequency and intensity than those that I experienced in all my previous attempts at quitting. Will gave me some effective tools that really helped to decrease the intensity of the cravings as they were occurring. Will followed up with me frequently during the first week to ensure that I was doing well. He not only provided the tools to help me in the initial phases of quitting, but he also spent time to ensure that I understood what to expect in the long term and that I was ready for it. I am certain that I'm now tobacco free, and that I will be from here on forward! I can't stress enough that this is a very HUGE statement for me… one that I previously was not sure I would ever be able to say and honestly mean. Bottom line – I would highly recommend Will to anyone who is looking for help in quitting tobacco – smoking or chewing. You will not be disappointed!" – J.
Weight Loss – Fitness "Some time ago, I visited Will Wood for weight loss help. I was able to address issues that were from my childhood and teen years that have no bearing on me now. Though I was unable to continue the sessions with Will..I have been able to get on a good weight loss program and been able to succeed in a considerable weight loss. As I pondered over why I have been able to lose weight now… it occurred to me that those therapy sessions with Will served as trigger points to get over my own stumbling blocks in weight loss. I am grateful to Will Wood for the assistance I received from him. I recommend Will Wood for his professionalism and knowledge of Hypnosis therapy. He helped me get on a path to becoming a healthier person." –J.B.
A Psychotherapist Says This: "William Wood and five stars is an understatement. He is truly phenomenal. I'd give anything to have a brain that works as quickly as his. I am a psychotherapist of eleven years, so it has been so fun to see such rapid results as I have worked with Will on my own issues. He is the most trained hypnotherapist I know and has such an incredible, intuitive nature. He seeks learning and feedback everywhere he can find it, which is not very common in my experience. This guy is well on his way to "going places". Of all therapists I know (which is many), I would recommend Will over anyone else. You won't regret meeting with him or having a phone or Skype session. He will change your life… He has mine." –S.G.
Stop Anxiety: "Loved the tools that were provided by William Wood. I use them whenever I start to feel stressed or worried. My daughter uses the tools as well and has great success in dealing with anxiety." –L.
A Great Decision: "Going to see William Wood was one of the best decisions I have made for my life! Not only is he a great hypnotherapist, he is also an awesome person. He is caring, helpful and makes you feel very comfortable. You can talk to him about anything, even if it is totally embarrassing. He is not judgmental at all. He also has a great sense of humor and that helps a lot. When I started seeing Will I would rate the issues I have at a 10, now after seeing him about every 2 weeks for 5 months, I would say my issues are now down to a 5. He teaches you the things you need to be able to better yourself. He has a way of being in tune to what a person needs to learn so they can become the person they want to be and get rid of the bad habits that are holding them back. He has helped me transform my life and break free from some habits that were really keeping me in the past and hurting me. I would recommend him to anyone. He really is that good. He is the real deal!!!!" –V.B.
Test Anxiety: "Hey Will, I keep forgetting to email you to let you know how things are going. Anyways, I was able to take another MCAT practice test last week and it was fantastic. It was insane how calm I was. Whatever we did worked for sure. I didn't miss anything based on my mind freaking out which resulted in a great score! It really feels great to have stopped associating my test performance with my worth. We also have group sessions where we do smaller practice exams and I'm also super calm taking those, way different than before! I thought I'd let you know cause it's pretty great! Thanks again," –C.
Business Success: William Wood is one of the few Master Teachers. His unique approach is quite amazing to participate in as he drills through the coaching and business practices to give you effective and measurable results that you can immediately see. Highly recommend him for any size business. He has the tools and know how to take you where you want. Just try and keep up! –J.P.

Do You Want HElp?

Contact Us Now!
Contact me and I will answer you back within one business day (or earlier). You can text my assistant now for a quicker turn around time. Her name is Vicki Bowden and her number is 1-801-698-0752