William Wood
Hypnotherapist
Office in Ogden, Utah
Also serving clients worldwide by phone and internet!
Helping you create positive results through hypnosis!
Do you want help?
The best way to know if I can help you reach your goals and create the change you want is to book a short 15 minute consultation.  Click the button below to get started and find a time that works for you!
List of Services
As a hypnotherapist, I have helped thousands of clients like you.  If you want to see a list of services that I commonly offer in my Ogden, Utah office or even over Skype or the phone, click the button below.
Lose Weight
Learn how I can help you shed unwanted weight and feel great about your body by teaching you how to reprogram your subconscious programming!
Change a Habit
Do you want to create long-term habit changes?  Whether you are wanting to start something positive or stop something that doesn't serve you anymore, I can help you…
Reduce Stress and Anxieties
Is your life filled with stress and anxiety?  I can teach you how to shed unwanted stress and anxiety and find emotional peace!
Conquer Fears
Does your fear get in the way of living life the way you want?  Learn how to make your fears melt away as you take control of your deep subconscious programming…
"Will is amazing. I started going to him over 4 years ago, and it is amazing to look back and see how much I have overcome and healed in that time. He is skilled in what he does and is incredibly understanding and accepting. I would recommend him to anyone who is searching for guidance and support in any challenges and struggles they are trying to overcome."
C.S.
College Student
"I truly can't say enough great things about Will and his staff! Will has helped not only me but several of my family members and friends. Typical talk therapy has given me minimal relief from my anxieties for the past nearly 30 years. I have found more benefit from seeing Will in a very short period of time than all of those years combined. Will doesn't try to help you mask or hide from your issues. He helps you to confront them, deal with them head on, and move on to being a happier and healthier person equipped with the tools needed for continued growth and success. I could go on forever talking about how much he's helped me but I advise you schedule an appointment and get the results you've been hoping for!"
Lori O'Dell
Mother of two
"Mr. Wood's hypnosis was very helpful in curbing the desire to smoke. He helped me relax and made quitting smoking very easy and simple."
Doug Jones, Age 71
What Is Hypnotherapy?
Who is Hypnosis For?
You might be asking yourself what hypnosis is and who it works for.  Let me give my best short definition:  Hypnosis is effective communication with your subconscious.
ANYTHING that communicates with and influences your subconscious is hypnotic.
The goal of hypnotherapy is to use hypnosis to influence your subconscious in a way to help you create effective results to reach your goals.
With the cutting edge hypnotherapy tools that I use, most people can learn to influence their subconscious safely, quickly and effectively.
If you want to know if I am the best hypnotherapist for you, click the button below to book a short consultation in my Ogden, Utah, office or even over Skype or the phone.
The consultation gives us a few minutes to get to know each other, so that I can learn a little about your situation and make a recommendation on how I can best help you.
Can I be hypnotized?
Most people can use hypnosis to create changes to their subconscious programming.  If you want to know if YOU can be hypnotized, book a 15-minute consultation and I can test your hypnotizability.
Will I lose control during hypnosis?
No.  My approach is to teach you the skills you need to gain control over your own mind, including your own subconscious programming.  My goal is to put you back in the driver's seat of your life.
How many sessions will I need?
The short answer is that without talking with you to get to know your situation it is very hard to tell you how many sessions you will need.
Let me give a short example: There are four types of fears that come into my office.  One type of fear tends to resolve in one to four hours of hypnosis.  Another type of fear might require four to ten hours of hypnosis on average.
No two people are the same — even when they describe having the same kind of presenting issue.  Having said that, my goal is to help you get results as quickly as I can.  And, often, my clients report significant results in just a few sessions.
How much does hypnotherapy cost?
To get the most current prices, please call or text my assistant, Vicki Bowden, at 1-801-698-0752.
The cost of hypnotherapy depends on the training, experience level, and average success of the practitioner that you hire.
While most people practicing hypnosis in Utah have spent an average of 60-300 hours studying hypnotherapy, I have spent thousands of classroom hours to specialize in hypnotherapy at the top institutes in the country.
Fortunately for you, I have hypnotized thousands of people before you have ever entered my office.
What should I expect during my session?
First, I spend a few minutes asking you some questions to make sure that I clearly understand your goals for the session.
Then, we spend the rest of the session teaching you the skills or applying the skills that you need to rewire your brain and reprogram your subconscious programming.
Sessions usually last 45-50 minutes.
About Me
I love what I do because I get to help people like you every day.  That is a sacred honor for me.
Because I know what it is like when life isn't going quite the way you want it to go.  That is how I started using hypnosis myself.
In 2004, I was getting daily headaches that were sapping my energy.  They were routinely an 8/10 in intensity.
Ouch.
Before I learned hypnosis, I could barely concentrate or think most days because the pain was so bad.
I learned self hypnosis to dial down my pain.  I have been practicing self hypnosis daily since 2005.
Hypnosis has changed my life by helping me reduce pain, lose weight, change habits and program my mind to reach my goals.
Because I have gone through the process of using hypnosis to change my own subconscious mind, and because I have hypnotized thousands of people to help them change their subconscious programming and reach their goals, I know what works first hand.
In 2008, I started to study hypnosis professionally.
Since then, I have hypnotized more than 7,000 people in groups, all over North and South America.
As a hypnotherapist in Utah, I have hypnotized more than 1,500 people one-on-one, mainly out of my Ogden, Utah, office, but also over Skype and the phone.
I specialize in hypnotherapy and have lectured on and taught hypnosis in more than 10 states and in Peru, Costa Rica, and Puerto Rico.  I have helped teach hypnotherapy to hundreds of professionals worldwide.
If you want to read a little more about me, click the button below…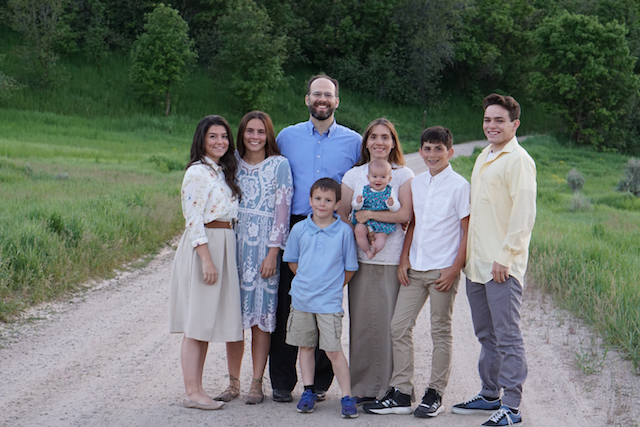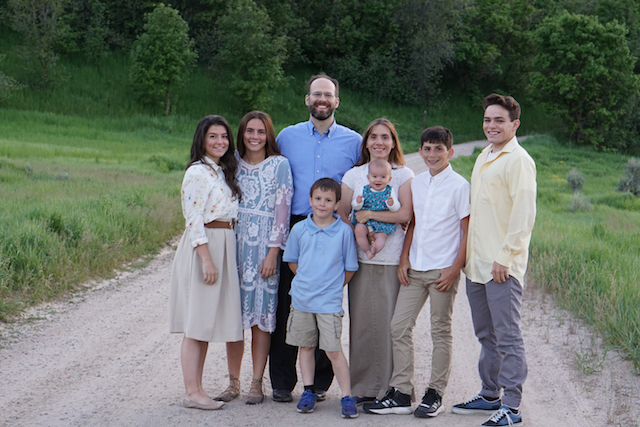 Frequently Asked Questions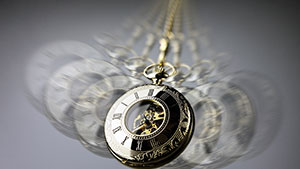 What Is Hypnosis?
Hypnosis is effective communication with your subconscious.  Here is a short video that I made that answer's that question in more detail…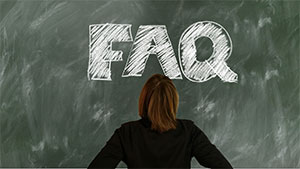 Do You Have A List of FAQs?
I have compiled a list of common questions.  You can find the list by clicking the button below.  For any additional questions, please contact my assistant, Vicki Bowden, at 1-801-698-0752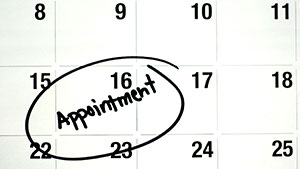 How Many Sessions Will I Need?
Your situation is unique and so your solution should be personalized.  The best way to get an estimate for your situation is to set up a 15-minute consultation so that I can learn more about you and help you figure out how I can help you the best.  To book an appointment to get an estimate click here…
Helping YOU Achieve Success!
Unlock Your Full Potential Now!
Say Hello to THE NEW YOU…
If you are like many of my clients, you have tried almost everything to get results and not much has worked.  But it is not your fault.  No one taught you how to unlock the power of your subconscious mind to create the changes that you want now.  That means that in the past you had to fight your own internal programming to create change…
When your subconscious mind isn't on board with the change you want, it can be hard to change.  I know how to help you learn to tap into the power of your subconscious mind to get the results you deserve and to create the change you want now!
The next step is to click the button below and schedule a short consultation in my Ogden, Utah, office (or over Skype or the phone) to make sure that there is a good fit and that I can help you create the change you are looking for!
90 percent of getting the results results you want depends on your ability to change your subconscious programming. I can teach you the hypnotic skills you need to communicate with and influence your subconscious mind to create powerful and lasting changes to your behaviors, thoughts, beliefs and self image!
Learn how to reprogram your deep subconscious programming to create lasting results and change! Once you learn the skills I will teach you, you will have the power to change your own life, for the rest of your life!
Put yourself in the driver's seat for your success by learning how your subconscious mind works. My approach to hypnosis is different because I put YOU in control of your own life by teaching YOU what you need to know to create your own change. I am the kind of hypnotist that helps you GET BACK CONTROL OF YOUR LIFE!
Do things the easy way. Stop fighting yourself and create powerful results and personal change the easy way. Hypnosis helps you get your conscious mind and subconscious mind on the same page so that your mind aligns to and creates the results you know you deserve.
Northern Utah Hypnosis Center
5685 S 1475 E Suite 2B, Ogden, UT 84403
385-432-0729 (office)
801-698-0752 (cell)
Monday: 9:30AM – 5:30PM
Tuesday: 9:30AM – 5:30PM
Wednesday: 9:30AM – 5:30PM
Thursday: 9:30AM – 5:30PM
Friday: 9:30AM – 5:30PM
Saturday: Closed
Sunday: Closed