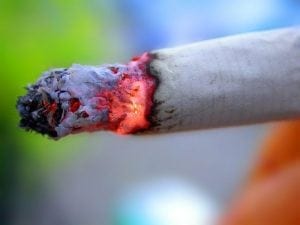 "I Started Young"
The most common thing that William Wood hears is this: "I started young. I didn't know what I was really getting into."  If you are like the average smoker, you probably started when you were a teenager.
Maybe you didn't realize the long-term consequences of smoking or thought it would be easy to give it up. Maybe you were trying to fit in. Maybe it was a way to show your independence from your parents.
Whatever motivated you to start smoking, that motivation has now lost its appeal. Today, you are still smoking and have probably tried everything to quit. Nothing has worked and you are ready for change.
William has helped hundreds of individuals just like you to break free from the habit and to reclaim their health.
Hypnosis harnesses a powerful mind-body connection that makes it easier to take back your life. Pause for a moment and consider, "What would it be like to break free from the tobacco prison once and for all?"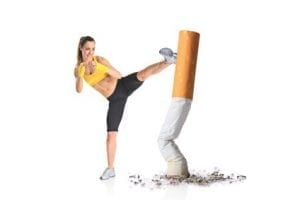 How Does It Work?
Hypnosis works differently for each client, but hypnosis commonly helps in the following ways:
REDUCE CRAVINGS:
Hypnosis helps you reduce the frequency and intensity of your cravings, which means that breaking free from the hold of cigarettes can be easier than before.
REDUCE STRESS AND ANXIETY:
Hypnosis is one of the best stress busters out there. Period. Hypnosis helps you destress during a time when many other people are agitated.
REPROGRAM OLD TRIGGERS:
Hypnosis helps you reprogram old triggers quickly. Many smokers say that the habit of smoking is more of a problem than the physical cravings. For example, you might start to crave a cigarette every time you pick up a cup of coffee or every time you get in the car. Often, within minutes, hypnosis can completely eliminate those old triggers that used to fuel your smoking habit.
When you are ready to commit to a new life, hypnosis helps you make that transition quickly and easily.
What Should I Expect?
William Wood offers different stop smoking programs, depending on the level of support you need to reach your goals.
Experience shows that most people do best with three to four sessions. Some need less and some need more, but our most commonly purchased program includes  four sessions.
The average smoker in Utah spends almost $2400 a year on cigarettes and most people find that their stop smoking hypnosis program pays for itself within two months–not to mention all the health and self image benefits that come when you take charge of your life and health! Who can put a price on health?
The four session program costs $550 and can be paid for with cash, check or a credit card.
Are you ready to quit smoking with hypnosis?  Call our office 1-888-479-4421 and leave a message.  We return calls three times a day M-F.  If you need more information fill out the contact form below and I will personally answer your question.
Images (c) of fotolia